Business process outsourcing
Return on Intelligence (ex Exigen Services) delivers innovative consulting, systems integration and commercial software engineering solutions. Our approach to custom software development gives our clients a competitive edge by delivering solutions that support the processes that differentiate their companies. By leveraging our Think.Build.Operate methodology, our product engineering capabilities and our outcome based engagement model we align ourselves with our client's business and provide world class systems development services. Return on Intelligence helps companies increase revenue and cut costs when launching new products, services, offerings or processes.
http://www.returnonintelligence.com/
JBS, LLC (www.jbs.com.ua) has been providing high-end business solutions and software engineering services to its Customers worldwide since 2009. Our company's portfolio encounters clients from various business sectors, and our most profound expertise is in development of telecommunications software for mobile and fixed-line operators, BSS (Business Support System) products vendors and system integrators. The range of our services and products includes product development, business analysis, software engineering, integration, delivery and operation, second and third level support, cloud deployments, databases and DBMS engineering, data analytics, systems integrations, performance tuning.
https://www.jbs.com.ua
SEO 2.0 and PPC for small and medium business in all areas. We follow ROI-oriented business approach. Netpeak helps to develop and be successful online.
http://netpeak.us/
We are not too small to raise doubts about our reliability. We are not too large to disregard client's desires and needs!
http://www.soft-industry.com
We offer cloud solutions for business. We have been working for the international IT market since 2005. Join us and get the best Fully Managed Cloud VPS ever!
https://tuchacloud.com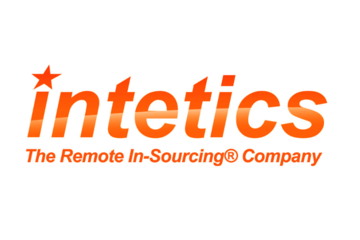 Intetics Co. is a leading global outsourcing company focused on creation and operation of distributed professional teams for custom software development, software testing, systems integration, and data processing. Intetics is the pioneer of Offshore Dedicated Teams and the inventor of Remote In-Sourcing, which allows clients to create their ideal IT teams most efficiently.
www.intetics.com
NBD Team – Ukrainian outsource and new business development company that provide software and business process services.
www.nbd-team.com
Launch your software development team with us today! Videal provides comprehensive IT solutions in the business domains of big data mining and search, e-commerce and retail, email marketing, logistical forwarding and finance.
www.videal.com
24/7 Phone, Chat and Email Support, Pre-sales Consulting to Improve Conversions, QCRM All-in-one CRM, 1-800 Phone Number for Your App, Easy Integration, Support Your App
http://supportyourapp.com
---