Software development and testing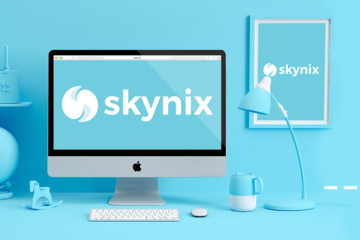 Skynix as a web-development company was established in 2015 and has been operating worldwide from their cozy office in the beautiful capital of Ukraine, Kyiv.
https://skynix.company/
Binariks is technology solution company providing advanced consulting and software development services to clients across the globe. The company is headquartered in USA with development and consulting center located in Lviv, Western Ukraine
http://www.binariks.com
Mgroup provides the full tech infrastructure needed for web development, implement your clients mobile app, web app, platform or tech solution.
http://mgroupweb.com/
We help to create digital products for various businesses be it one-page promo website, e-commerce mobile app, critical enterprise app, two-sided marketplace, SaaS, or backend for high-load video streaming social network.
https://syndicode.com/
Lvivity is a company that offers web and mobile-development services, helping to create effective solutions for customers of all sizes around the world.
https://lvivity.com
Ergonized is a Salesforce consulting and development company focused on client success.
https://www.ergonized.com
Cllax - Advice, resources and tools for starting a small business. Information on getting finance, business planning, hiring, IT, marketing and much more.
https://cllax.com/
Computools mission is to promote prosperity for client's businesses through developing and supporting the digital side to serve millions.
https://computools.com
Alternative Spaces is a leading software development company. We provide software, IOS / Android and WEB application development.
https://alternative-spaces.com/
---