Ebola is a digital production studio located in Kiev, Ukraine. It was founded in 2000. Ebola helps clients worldwide to produce online advertising, websites and applications, mobile apps. It has produced work for top brands throughout the world over the last 13 years: KLM, Pepsi, Kraftfoods, Tuborg, Bayer, Finlandia, Renault, Nivea, Raiffeisen Bank, SPAR, Intel, etc.
www.ebola.com.ua
NBD Team – Ukrainian outsource and new business development company that provide software and business process services.
www.nbd-team.com
Richlode Solutions is SugarCRM implementation and development company based in Ukraine, first Ukrainian SugarCRM official partner.
http://www.richlodesolutions.com/
RedSand is a start-up IT Company located in VietNam, Asia, founded in 2011. We provide services: Website Design and Development, Front-end Development, E-commerce, Mobile Website and Application, Software Solution. After 5 years establishing and developing, we proud to make life for more than 2000 websites, 50 software solutions, and have 500 happy clients in all the world. Currently, RedSand have 5 senior developers and 25 talented, experiences developers and designers. We are experts in: - HTML/CSS, HTML5/CSS3, PHP, Javascript, jQuery, Ajax, Wordpress, Joomla, Drupal, Magento - SQL, MySQL, XML, XSLT, Oracle - ASP, C#, .NET
redsand.vn/en
Naprok is a reliable outstaffing company. We provide website developers. Our organization can find engineers who will help to make your business more successful.
https://naprok.com
Alternative Spaces is a leading software development company. We provide software, IOS / Android and WEB application development.
https://alternative-spaces.com/
Reliable IT company - PNN Soft, offers high-quality custom software development services. We provide custom PC software, web and mobile applications development, business process automation services.
https://pnnsoft.com/
Computools mission is to promote prosperity for client's businesses through developing and supporting the digital side to serve millions.
https://computools.com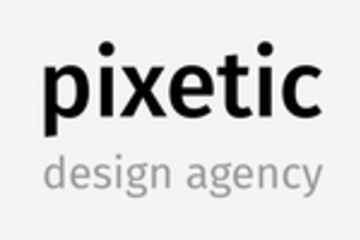 Pixetic is a digital design agency driven by the passion to design, attention to details, and desire to build simple and minimalistic products without any of the excessive embellishment.
https://pixetic.com
---
---